Sign up for your self-care package!
Hey you! Welcome, I'm so happy you're here.
I'm a mama of 2, clinical therapist, nutrition coach and pre- & postnatal coach and I help busy moms like you get back in the driver's seat of their own life again.
It wasn't that long ago I hit a wall. Quarantine hit and I was attempting to "balance" my own business, full-time work, my home and a 2-year-old and 1-year-old. I. WAS. DROWNING. So many unmet needs, and as result I was irritable, impatient, and exhausted.
I felt like I should have the tools- I'm a therapist AND a coach. But how was I supposed to add them in? When?! I was overwhelmed and the tools that once worked for me weren't working anymore. This was when the MAMA Method really came to life.
I believe that we are women first, mothers second, and our needs matter too. Once we start taking care of ourselves we show up the way we really want in motherhood (and teach our kids how to take care of themselves too!). However, we have to prioritize mama-approved methods- those that fit our busy life and feel doable and sustainable. This is why I'm passionate about helping moms create simple strategies to improve their mental and physical health while creating a mindset that allows them to believe they deserve it.
When I started implementing the MAMA Method I felt better FAST, and in just 8 weeks I was surprised by how happy, helpful and recharged I felt. I know you can feel the same.
I live in Atlanta with my 2 babies, 2 puppies and my husband, who is the best human I know. I cuss a lot. I laugh more. I love big, and I'm here to help.
Jess is certified in the following areas: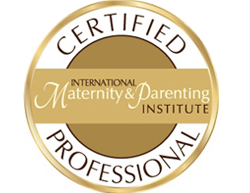 Certified Pre and Postnatal Coach (CPPC)

Certified Maternity Coach